CABIN CREW TRAINING
Cabin Crew hold an extremely crucial position in the aviation industry all over the world today. They are responsible for the security and comfort of the passenger during a flight. This includes Pre-flight safety check to make sure the plane is safe to fly on and attending to any kind emergency situations.
We train our cabin crew aspirants in all these aspects and much more, encriching them with complete skill set that gives them the confidence and qualification to be perfectly competent to work in domestic as well as internationally recognized certification by the Civil Aviation Authority (CAAI) of the United Kingdom on completion of this course. Choose this high regarding carrier in the fastest growth industry in the world and make your dream come true.
Airline Cabin Crew / Hospitality Management Training
Grooming & Personality Development
Communication skills
Swimming
Introduction to Airline Catering and food Service-Introduction to the Cabin Crew Profession
Landing the Job
Cabin Crew Healthy Living / Life style
Introduction to the Aviation industry
Introduction to Aircraft And aviation familiarisation
Crew Member coordination and Communication
Customer Service
Managing Passenger Interactions
Safety and Emergency Procedures
Medical Emergencies and Medical Training
Introduction to Dangerous Goods
Aviation Security
Food & Beverages Service
Fundamental of Hospitality
Front Line Impact techniques
Housekeeping management
First Aid Training
Interview Skills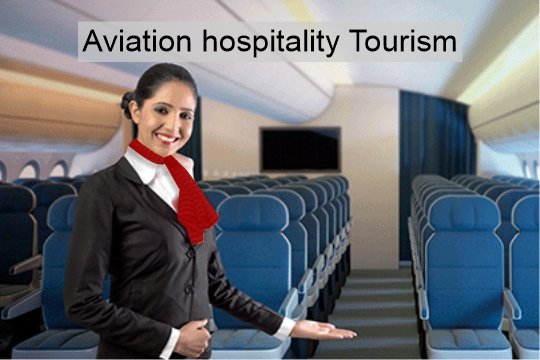 ---
GROUND STAFF TRAINING
Ground Staff plays a central role in aviation right from welcoming passengers to the take off of an aircraft. They carry out myriad roles with dynamism and professionalism. Since air traffic in India is expected to grow to around 450 million by 2020, this increases the scope and requirement for efficient ground staff considerably. InspiJet Aviation's professional course prepares you to handle Ground Staff responsibilities including management, operations and technical aspects with ease.
On successfully completing the course you will be fully equipped to handle any job role including guest service personnel, cargo handling staff, guest service supervisor, passenger service staff, flight scheduling, resource management and much more anywhere in the world. Fulfil your aspirations for an exciting and challenging aviation career at InspiJet Academy just like our numerous students enjoying their careers in various airports.
Airport Ground Handling Training
Grooming & Personality Development
Grooming & Personality Development
Communication skills
Guest Relation and PR Techniques
Aviation History & Ground Handling
Activities performed at Airport
Airport facilities & Services
Airport Announcement
Ramp Management
Safety Awareness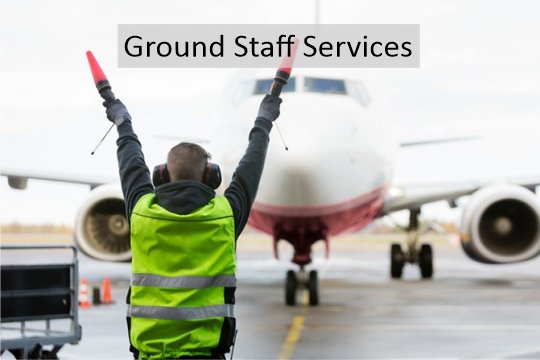 ---
AIRPORT AND AVIATION MANAGEMENT COURSE
A unique course created to meet a demand clearly stated by employers for graduates skilled and qualified in airport business development, planning, design, operations and environmental management.
WHY SHOULD YOU CHOOSE AVIATION INDUSTRY
Aviation is a robust industry that promises an excellent scope of growth in India as well as internationally. In fact, India's aviation industry is set to be in the world's top 3 leaders by 2025 which is a positive trend for students & young professionals who desire a flourishing career and looking to join an Air Hostess Training Institute in India. The Indian civil aviation industry is expected to hire approx. 6 million people in the next 15-20 years. A career in aviation provides an exciting & rewarding path that offers adventure, financial security, global travel & tons of opportunities to grow fast. If you are an ambitious & dedicated youngster, we can give you the competitive advantage of practical training on real aircraft, learning overseas, On the Job training & placement assurance with our leading partner Airlines.
SELECTION & ADMISSION PROCESS CRITERIA
Basic knowledge of English
Having a pleasing personality
Online interview
Based on the outcome of online interviews
WHAT WILL YOU LEARN FROM THIS COURSE?
Personality Development
Grooming & Personal Hygiene
English Communication
Airport & Aviation Management
Interview Preparation
Mock Personal Interviews & Group Discussions
Airlines & Travel Management
Grooming & Personality Development
Grooming & Personality Development
Communication skills
Fare construction
Travel & Tourism
Flight Handling
Travel Agency
Ramp Management
Customer service
This is the most comprehensive course covering training in Aviation & Hospitality. Students get exposure and can make a successful career in both, aviation and hotel/ hospitality industry. It is the first step towards a management career in Aviation/ Hospitality.